Thursday, October 2, 2014
Wednesday, October 1, 2014
The end of September
The driest September since records began in 1910, they say: only one-fifth of the usual rainfall. The fifth warmest too, but well below the temperatures of September 2006. Still only a 5 or 6 degree difference between night and day, and it's not yet been below 11°C at night. And 27°C here yesterday afternoon, just before this sunset.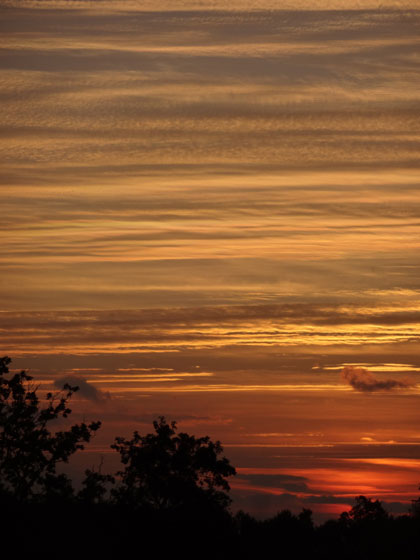 The summer flowers are still all blooming madly. I can't bring myself to change the pots and troughs for the winter varieties, yet. Mr BW is busy deheading pansies - I got 14 trays for £1 each yesterday, and they need to last until I can bear to compost the surfinias.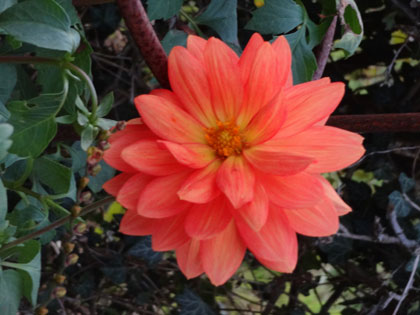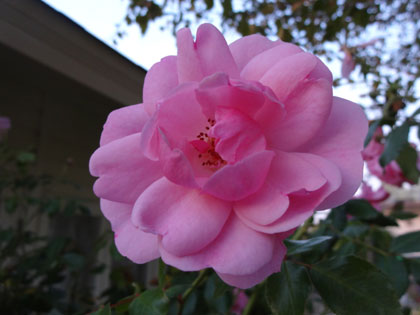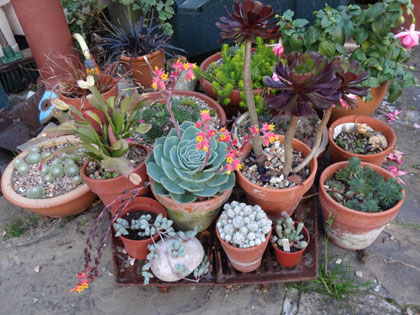 Earlier in the week I went into a Small Local Town poundshop to get some gardening bits. I couldn't find any. I was told that, "We've put them away so we can get the Hallowe'en stuff out." Yesterday I went to a garden centre, to be met by this: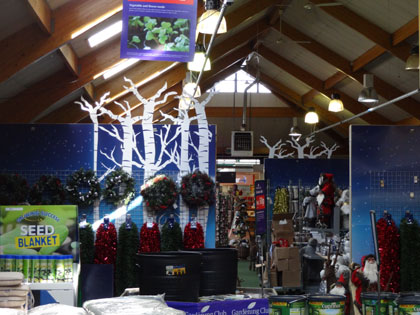 Seasonally unseasonal, clearly.

Now, am I sending a gloating email to a certain supermarket's new CEO who didn't heed my words of warning about carefully reading customers' complaints and taking them seriously, lest they take their custom elsewhere (on top of the previous e-thread, obviously)?
Tempting, very very tempting...
I suspect certain of their staff are as disillusioned with the management's attitude as I am...
Saturday, September 27, 2014
Friday, September 26, 2014
Wednesday, September 24, 2014
Tuesday, September 23, 2014
Sunday, September 21, 2014
Saturday, September 20, 2014
Friday, September 19, 2014
Wednesday, September 3, 2014