Wednesday, July 8, 2015
Monday, June 15, 2015
Friday, June 12, 2015
The rest of the world are catching up with us...
... despite my best efforts to live up to others' attributions and stay 'defiantly and resplendently untrendy'.
The latest - the Clangers are returning to TV screens next Monday. They originally appeared in 1969, the same year that man first landed on the Moon (but not on the little blue planet).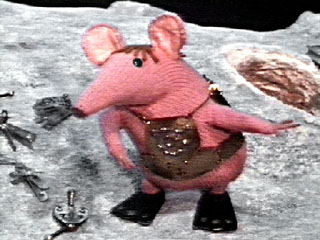 Our collection of original Clangers memorabilia has suddenly become very much more valuable (apart from the one that used to sit on Mr BW's desk that shows evidence of a coffee accident). Not that they are for sale, of course.


One of the supporting cast was the Iron Chicken. A few months ago, Mr BW made a giant one (three times the size of the plan in a book I bought him as a gift). The cats are all scared of it. Actually, so am I.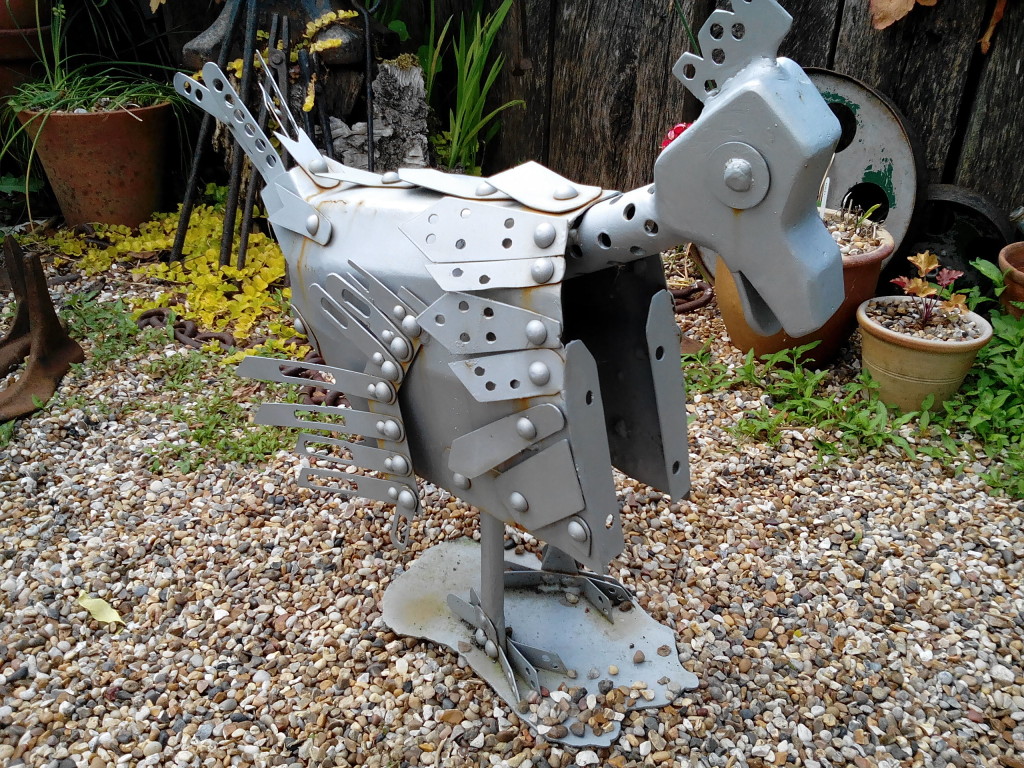 I might buy a couple of Clangers duvet covers next week when they go on sale. I could join them together with some Clanger-pink sashing to fit our super-king quilt. I doubt they'd make them in that size...
I shan't, however, be knitting any more Clangers. The two I made forty years ago were kidnapped by Brother BW and now live in the US. Or, more likely, in landfill.
Long live the Clangers.
Friday, May 15, 2015
Wednesday, May 13, 2015
Tuesday, May 12, 2015
Monday, May 11, 2015
Sunday, May 10, 2015
Saturday, May 9, 2015
Friday, May 8, 2015
Wednesday, April 15, 2015
Sunday, April 12, 2015
Friday, April 10, 2015
Wednesday, April 8, 2015
Tuesday, April 7, 2015
Monday, April 6, 2015
Sunday, April 5, 2015
Friday, April 3, 2015
Thursday, April 2, 2015
Wednesday, April 1, 2015
Tuesday, March 31, 2015
Monday, March 30, 2015
Sunday, March 29, 2015
Friday, March 27, 2015
Wednesday, March 25, 2015
Tuesday, March 24, 2015
Monday, March 23, 2015
Saturday, March 21, 2015
Friday, March 20, 2015
Monday, March 16, 2015
Tuesday, March 3, 2015
Wednesday, February 25, 2015
Friday, February 20, 2015
Wednesday, February 18, 2015
Monday, February 16, 2015
Saturday, February 14, 2015
Friday, February 13, 2015
Thursday, February 12, 2015
Wednesday, February 4, 2015
Tuesday, February 3, 2015
Monday, February 2, 2015
Friday, January 30, 2015
Wednesday, January 28, 2015
Saturday, January 24, 2015
Wednesday, January 7, 2015
Tuesday, January 6, 2015
Monday, January 5, 2015
Sunday, January 4, 2015
Wednesday, December 31, 2014
Sunday, December 28, 2014
Thursday, December 25, 2014
Wednesday, December 24, 2014
Tuesday, December 23, 2014
Monday, December 22, 2014
Sunday, December 21, 2014
Wednesday, December 17, 2014
Sunday, December 14, 2014
Friday, December 12, 2014
Tuesday, December 9, 2014
Friday, December 5, 2014
Thursday, December 4, 2014
Wednesday, December 3, 2014
Tuesday, December 2, 2014
Monday, December 1, 2014
Tuesday, November 25, 2014